Instructions
1. This scholarship provides financial assistance for individuals affected by kidney disease as well as living donors to pursue post-secondary education.
2. Applicants must be high school seniors, home-schooled seniors, college enrolled students, and be legal residents of U.S. residing in the State of Florida.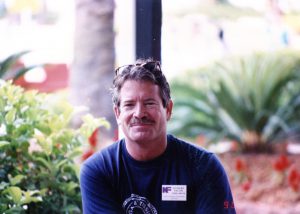 3. Applicants must be students who have engaged in volunteer community service activity in the 12 months prior to the date of application. Community service is defined as voluntary work for a licensed 501-C3 charitable organization intended to help people with a particular human health or social welfare problem and may not have benefitted the student financially or materially.
4. Fill in the top lines of the attached reference page and give to a responsible adult to fill out on your behalf. The letter should be from someone who is not a member of your family and who can attest to your community service such as a recommendation from the volunteer organization where service was provided.
5. Applicants must provide an official school transcript or certification of homeschooling. No application will be considered without this. Send official documents to the address below:
Rich Salick Memorial Scholarship
National Kidney Foundation of Florida
5756 S. Semoran Blvd
Orlando, FL 32822
5. Applications must be completed and sent to the above address by September 16th, 2023
2023 Rich Salick Scholarship Foundation
Rich Salick Scholarship Foundation Letter of Recommendation